Do you want to build a new kitchen or remodel the old one?
Regardless of which option, how you effectively make use of your workspaces is the most crucial factor in planning the layout of your kitchen. Every kitchen typically has three workspaces which collectively form the kitchen work triangle. The sink is the first where preparation and cleaning take place. The refrigerator, which is used for storage, makes up the second workstation. The oven or stove make up the third workspace. Keeping this triangle in mind will help you create the most useful kitchen layout.
The kind of kitchen layout that would be most suitable for you will depend on three things. They are:
How you cook
How much time you spend in each workspace
The overall available space
Based on these three factors, you would be able to choose the most efficient kitchen layout. Here are some of the basic types of kitchen layouts that would be suitable for you:
1. The Horseshoe Kitchen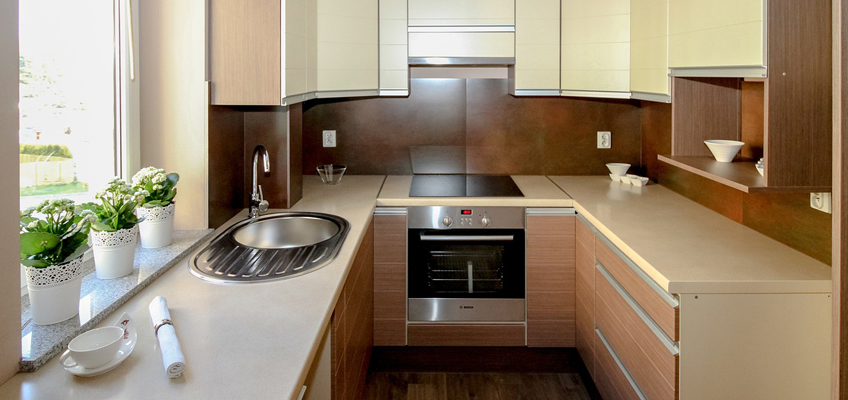 This kitchen layout is also referred to as the U-shaped layout. It consists of three walls occupied by appliances and cabinets. This kitchen layout would work best if you have ample kitchen space or you spend long hours in the kitchen. This style is set up in a way that creates an effective work triangle, helping you save energy and time as you cook.
2. The One-walled Kitchen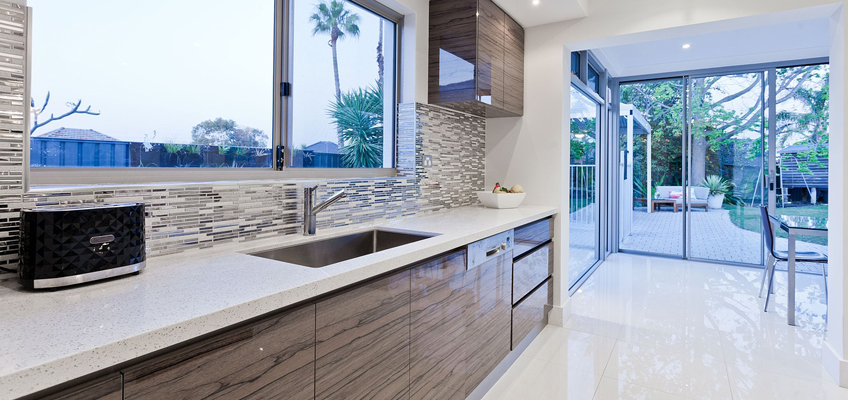 If you do not have so much kitchen space, then this layout may be what you need. It makes use of minimum space. It is typically found in loft apartments and studio flats. This style places the three workstations in a single file, mounting the appliances and cabinets on one wall. The downside is that placing the workspaces beside one another would leave no space for a countertop between them. If you have enough space left over, you could add an island to this layout.
3. The G-shaped Kitchen or Peninsula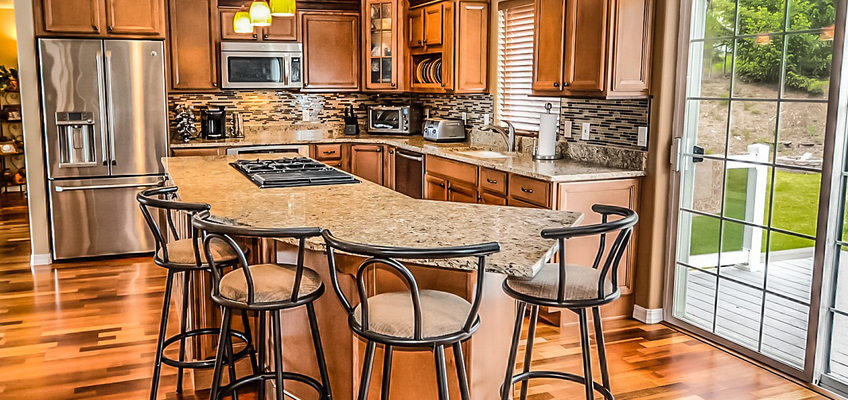 It primarily consists of an island occupying two or three walls in the kitchen. This layout offers a free-standing workstation that can be used as a place to eat, a countertop or storage. This independent space can be accessed from 3 sides. Also, it provides all the advantages of an island kitchen while making use of less floor space.
4. The Galley Kitchen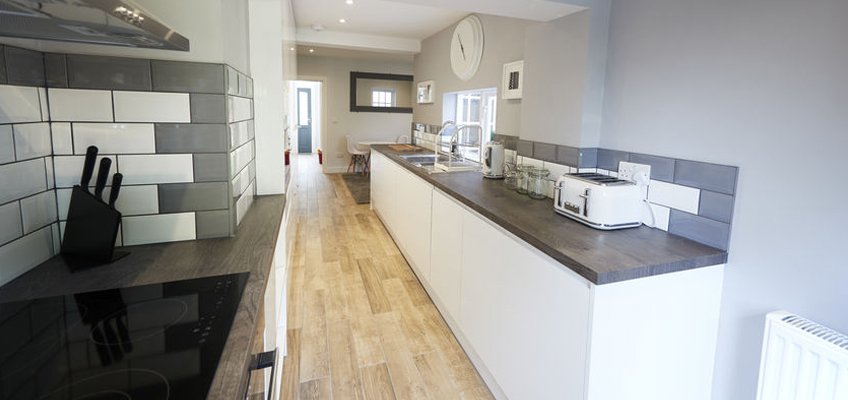 It is also referred to as the parallel or walkthrough kitchen. This kitchen layout can be said to be a quite efficient layout. This layout is ideal if you do not have so much available kitchen space. It is most suitable for a kitchen with only one cook. It consists of two parallel walls on opposite sides, leaving space for a walkway between them.
With this layout, designing cabinets is much simpler as you do not have to worry about corner cabinets. If you still have adequate leftover space, you could add an island to this layout.
5. The L-shaped Kitchen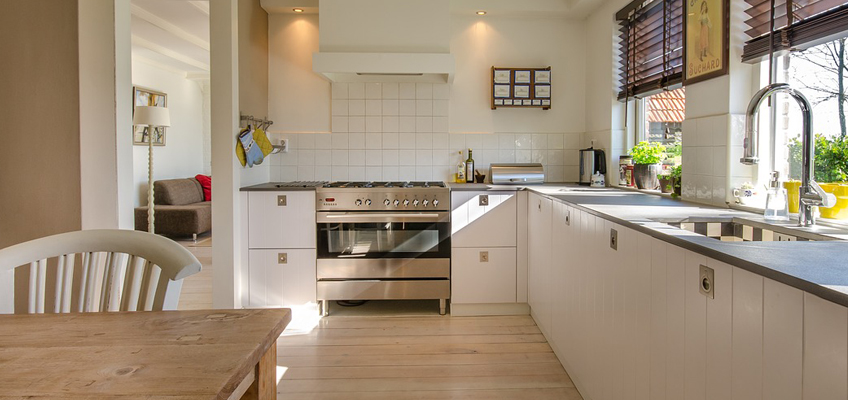 If your overall available kitchen space is quite small, then this kitchen layout may be most suitable for you. It makes use of two walls in the shape of the letter L for countertops, appliances, and cabinets. This style provides a design which efficiently integrates the kitchen work triangle. It can easily fit into any house, regardless of the shape of the other parts of the building. If you have a little leftover space, you could add an island or small dining table, whichever suits you best.
6. The Island Kitchen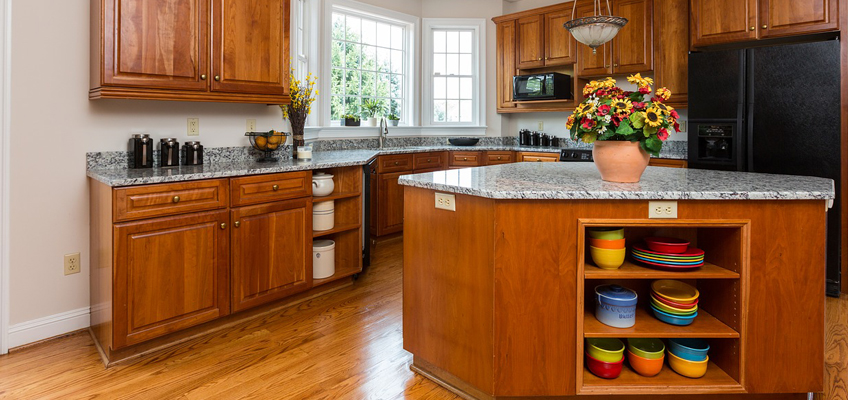 This kitchen layout provides more storage and workspace in the kitchen. The island can be used as a space for cabinets, appliances, a countertop, or a bar counter. It could also serve as an eating area when bar stools are arranged around it. Adding an island to your kitchen can transform a one-walled kitchen into a galley kitchen. It could also turn an L-shaped kitchen into a U-shaped kitchen.
Before you pick this kitchen layout, you must ensure that you have adequate available kitchen space.
7. The Modular Kitchen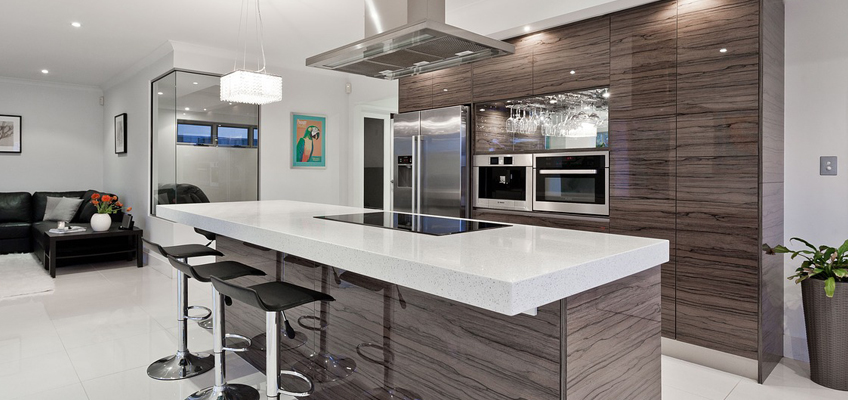 This layout is a combination of interconnected and standard cabinets and appliances. This interconnection gives the arrangement a monolithic design. It is designed for specific and unique functions such as a sink unit or a gas cylinder unit.
In conclusion
It is important to note that this list is not exhaustive. However, we hope that it helps you make the best decision in selecting the kitchen layout most suited to your needs and home. However, if you still struggle in making the right choice, you could reach out to us, and we will be glad to help!
---