You can build your own house or buy one from the best real estate dealers in the market. You cannot just dream about buying a home and just sit there. There is a lot to know, especially if you are a first-time home buyer. The home you buy is usually determined by your lifestyle, and so you need to opt for a home model that will satisfy your needs.
The home buying process is not that easy. It is a daunting undertaking that you should think a lot about. You also have to consult wisely and conduct meticulous research before you settle on the house to buy. It may be exciting to buy a home and make your dream a reality, but there is a lot of stress associated with the home buying procedure.
Today's real estate market offers home buyers many opportunities. Despite many home buying options available, the market is also filled with many risks that may befall you if you are not careful. When buying a home, it is wise to have all the available resources necessary to make well-informed decision and choices.
If you live in or want to relocate to Southend, it is a great neighbourhood that offers many housing opportunities. There are quality Southend houses that you can pay a visit and choose the best house to buy.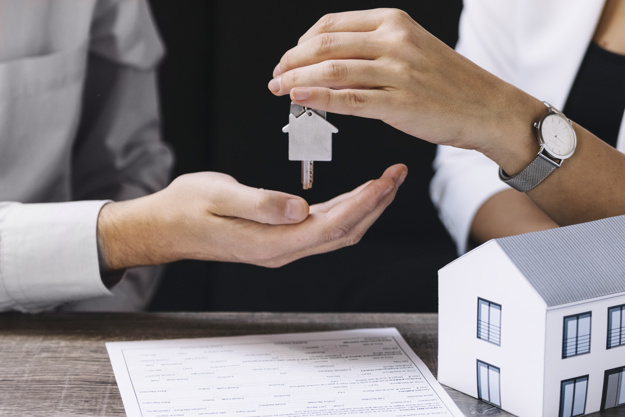 Business photo created by freepik – www.freepik.com
It is the right thing to do and having reservations is a normal thing. You need to buy a house in Southend because of a number of reasons;
Pride of ownership
Pride of owning a home is the number one reason why you will yearn to buy a dream home in Southend, UK. This means you can do anything you want in your house. You can turn your music as loud as you want, remodel your house and decorate it according to your taste. Home ownership gives you and your loved ones a sense of stability and security that you have been yearning for.
Build ties with the community
If you buy a property in Southend and plan to stay in the area, you will have the opportunity to make new friends, impact the society, as well as have a voice if you wish.
Enjoy increased privacy
In your own home, you will be able to do anything you want without scrutiny from other people who invade people's private lives. You can even put up a fence if you want, and stay away from intruders.
It's cheaper
Buying your own home is much cheaper than staying in rental homes. Mortgage rates are currently low, and it is economically wise to buy a home as soon as possible. You will be surprised if you calculate the amount you spend on rent every month.
Buying a House in Southend?
There are many houses to buy in Southend, and getting a nice design for your family is the best decision you can make in life. You can search for houses to buy in this region on your own, but it is always advisable to enlist the help of a trustworthy real estate professional or builders Southend.
A real estate professional understands the market and will provide you with expert guidance at each step of the home buying process. Here is a helpful guide to buying houses in Southend-On-Sea;
Start by defining your goals and make your plans

Before you buy that dream house in Southend, you need to educate and prepare yourself. This means you have to clearly determine the reasons for buying a house, and what kind of a home are you looking for. Ask yourself if you are really ready to become a homeowner.

 Get a Realtor

There is a lot to undertake before buying a house in Southend-On-Sea. It makes sense to work with real estate professionals, especially if you have to fill a load of forms, undertake financing, inspection, negotiating, marketing and pricing tasks. An experienced realtor understands the community, and has been serving locals for a number of years.

Get a mortgage pre-approval

If you are a first-time home buyer, you will have to finance the purchase of your home. It is wise to consult with a mortgage lender and make the home purchasing process a success. Find out the amount of money you can afford or rise before you start your home search.

Look at the available homes

Thanks to the advent of the internet, it is easy these days to conduct a quick search for the best homes for sale in Southend. Your search on real estate websites will bring up thousands of houses for sale. With the help of an experienced real estate professional will help you narrow down your priorities, and you will be able to make an informed decision on the kind of home you need.

People photo created by freepik – www.freepik.com
Choose the best home

Housing values and pricing can change any time in the market. If you choose the best home that satisfies your needs and meets your housing budget, you will narrow your priorities and make an informed choice. There are different types of homes to look at in Southend.

Each home has its own considerations, and so you have to make the right choice. The Southend house prices will vary depending on the type of home you pick. For instance, you can opt for;

1) Single-family home vs. bungalow.
2) Short sales and foreclosures.
3) Semi-detached with a yard vs condominium with low maintenance.
4) New home vs old charm.

Get the necessary funding

The cost of financing a home purchase is in most cases greater than the cost of the home itself. You need to get as much information as you can concerning your mortgage options and other Southend-On-Sea property costs. Keep in mind other funding details like closing costs, home taxes and after interest costs.

Make a purchase offer

Many home buyers pay much attention to the asking price of a home. However, a proposal to buy a home includes both the price and buying terms. The terms of buying a new home can include additional costs that you have to be prepared to fulfil.
---
You may also like:
---