Are you planning to buy or build a new home? Owning a new house is everyone's dream and one of a lifetime investment for most of us. In most cases, aspiring homeowners have to make tricky decisions to ensure that they get the right deal for their current and future plans. However, most people always find it hard to choose between buying and building a home. While some people find it more satisfying to buy a readymade home, others would like to work their way up from scratch. So which is the best choice?
Building or Buying Your New Home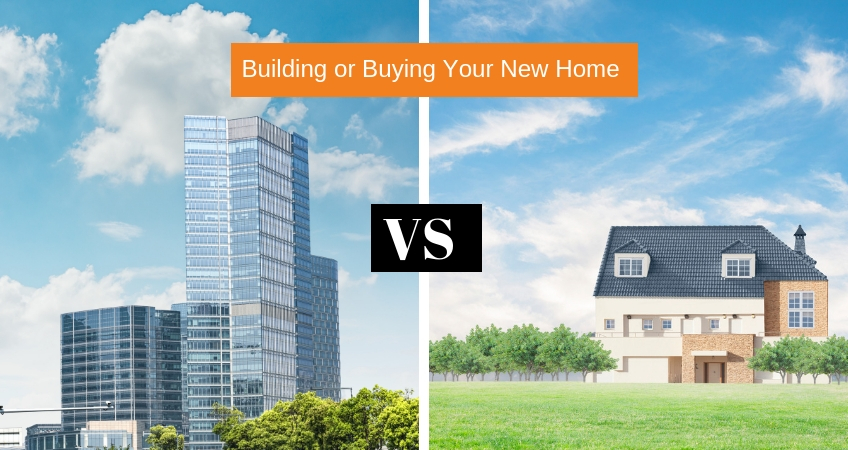 If you are in the market looking for your new home, you could be torn between buying existing property and going through the process of building from square one. Interestingly, experts reveal that none of the two alternatives is ideal for everyone. In other words, the right choice depends on a number of factors including:
The cost of the option – Which alternative is more cost effective and within your budget.
Location – Where do you want to leave? Can you find an ideal property to purchase or free land for building?
Current Market trend – Modern designs and technologies.
Financing options.
Local property taxes and regulations.
Availability of resources – Qualified builders and affordable building materials.
Other personal needs – Including how soon you want the new home.
Depending on your situation, the above factors can guide you to make the right and most convenient choice. However, whichever your choice, there are some advantages and limitations. If you are considering building your own house, below are some of the pro's and con's associated with building a home. But first, let's explore what it involves to build a new house from scratch.
What do you need to consider when building a new home?
Building your home from scratch can be such a thrilling yet devastating experience, especially if you don't have an idea on how to go about it. It requires working with the right people right from the planning phase to the completion of the project. Moreover, you need to constantly and actively engage the builder through the entire project to keep things within your schedule and budget. Most importantly, before you start the new build project, there are a few things that you need to consider:
Land – One of the major requirements is the building space. The land should be easily accessible and large enough to accommodate your needs. Additionally, it is important to consider the terrain and type of soil to lower the cost of ground breaking and excavation. If you are buying land to build your home in your preferred neighbourhood, the land should be suitable for erecting your dream property.
Location – The land may be suitable for building your new home but miles away from supply of vital amenities such as fuel, water and power. This may create unnecessary inconveniences and slow down your project.
Budget – Estimate all costs involved in building a new home ranging from the cost of land, hiring qualified contractor, to final finishes. Ensure that your budget is slightly higher than the estimates in preparation for unexpected risks.
Timelines – You need to consider how soon you need the home and work out a realistic schedule to guide the builder.
Local regulations and applicable building guidelines – It is important to learn applicable rules and guidelines that new home builders should follow. Besides, you may need to apply for building permit from the relevant authorities.
Get the right person for the job – Getting the right contractor determines the successful completion of the house. You will need to do a thorough research to get right builder who can also offer helpful advice to save you money and time.
---
---
What are the Advantages of Building a New House?
1. Personalized Design
We all have our unique taste and preference when it comes to home design. Therefore, it becomes hard to find a house that perfectly meets your requirements. When buying a home, you may have to visit several before you find one that can serve your needs. Building your house on the other hand give, you the opportunity to design you home the way you like.
You can customize your home features including the floor layout, fittings and fixtures, lighting and finishing among other things. This frees you from having to fit in another person's idea but get your house the way you envisioned it. However, it is critical to customize having resale in mind as you may not live in the home forever.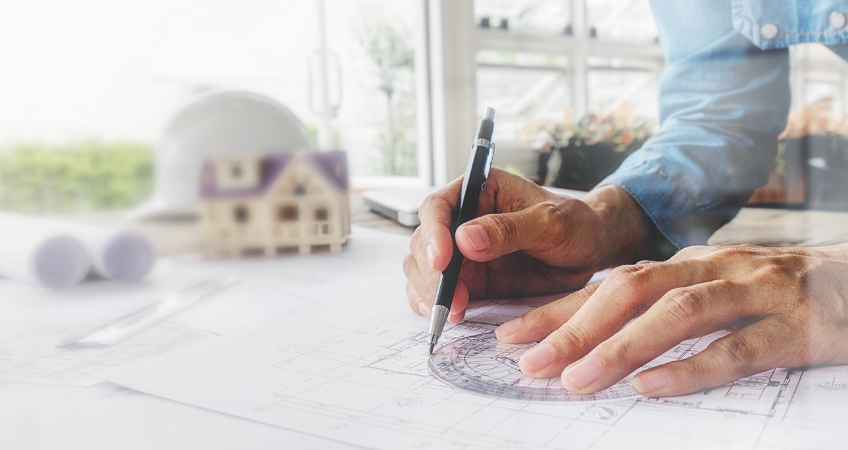 2. Quality control
When you are building your home, you have direct control over the quality of raw material used, home appliances and the building process. You may even get a professional inspection officer to inspect the home for you. This means that your home will require major improvements in the near future.
3. It provides more saving opportunities
In most cases, you may have to change a thing or two in a second hand home to fit your liking. Moreover, an old home may have several developing problems, which will soon need major upgrades or replacement.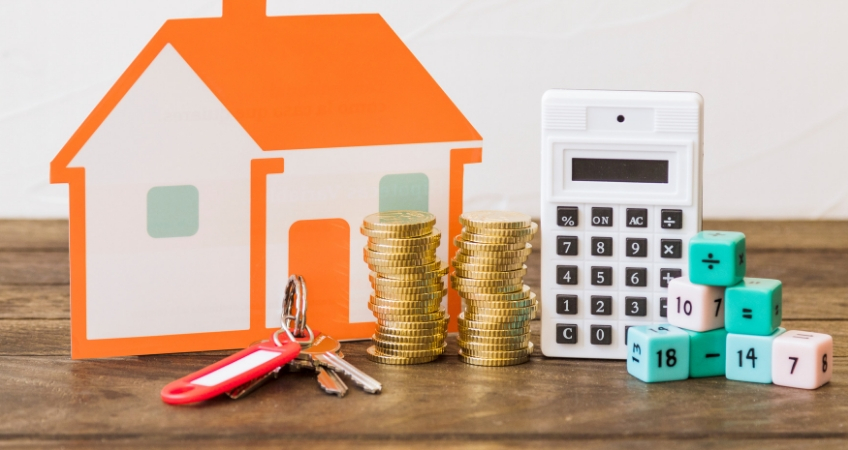 With a new build, you have the opportunity to save money by installing the latest energy efficient appliances hence lower the home maintenance costs. These saving options can be in form of:
Building material discount – You may get discounts of up to 10% on most of the raw materials.
Longer lifespan fittings and appliance – You are sure that everything is new hence not bound to breaking down.
Modern energy efficiency technologies – Innovations in home construction can save you more money for energy bills as well as lower servicing costs.
Warranty protection – Your builder will offer a warrant for a certain period of time. This can be taken as a proof of quality from the builder. Also, it saves you repair expenses in case of any breakages.
4. The "New" Fresh Feeling
We all love new things! Being the first occupant of the new home, it will always feel fresh and have a clean and tidy looks.
---
---
What are the Disadvantages of Building your house from scratch?
1. It is Time Consuming
Building a house will take an average of 7 to 8 months, so you cannot move in right away. This means that you should budget for a temporary house in between selling your old home and building a new one. You need time to plan for the project, site preparation, obtaining relevant permits and licenses and executing the actual project. Besides, this involves working with several servicemen and suppliers, who can make mistakes stretching the schedule even further.
However, you can minimize the risk of hold ups by selecting the right builder in the market. This is mainly because such a person has experience with a similar project and can anticipate risks, which can delay the project and avoid or prepare for them. Moreover, your builder has a strong relationship with relevant tradesmen, thus reducing the time you could have spent search for the right people.
2. Location and its neighbourhood
Another common challenge when building a house is finding the right neighbourhood. You will agree with me that it is hard to find a building site or posh estates as they have been taken. Most of the free building spaces are on the far outskirts of the major cities, where it could take several years to establish facilities such as shopping malls, schools and even health facilities. This can increase your monthly expenses, as you will have to commute for distances is search of these facilities.
3. Design limitation
Even though you have the freedom to customize your home design, your style may be limited by your budget or other local regulations. For instance, in the most estates have homeowner associations which dictate the design allowed within the estate. Again, some designs may be way beyond your budget, forcing you to settle for less and upgrade later.
 4. Hidden Costs and Risks
Building a new home may involve unforeseen risks and expenses, which can stretch your budget and delay the project. As a matter of fact, this is one of the major reasons why people choose to buy a home instead of building one. These costs and risks include:
Choosing an incompetent contractor.
Unexpected site clearing and preparation costs.
Tax expenses.
Cost of a temporary rental space.
Lack of quality building materials in your locality.
Increase in your monthly bills – Transport and energy expenses.
So, Do I Build or Buy a Home?
To answer this question, you need to assess the profitability of the two option and work with the most convenient and affordable plan. Here are some examples of situations when building a new house might be appropriate:
No house in the market that suits your family needs.
Buying a second-hand home involves extra renovation and upgrading expenses.
You have confidence and trust in a local home builder.
You can wait for months before moving into the new home – Do you have the money to finance a temporary home.
Conclusion
Building a new home can be the ideal option for potential homeowners, but it is important to analyse the pros and cons of the choice based on your situation. It is evident that your budget and the preferred contractor play a critical role when planning and executing your home project. Therefore, it is very important to choose the right builder like Castle Point Construction. They have been in the industry for years, and will guide you wisely to avoid unnecessary risks and expenses.